About BuyerXpo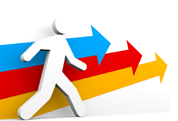 BUYERXPO is a company having trusted buyers/sellers match making, Trade Alert services, Online product and services selling, out sourcing and E-Business site through operation and maintaining worldwide C2C portal with all IT facilities. Goal is to bring World Buyers/ sellers mutual benefit: Mission is to explore and implement the ideas and Plans through the business action plan. BUYERXPO introduced as the worldwide online marketing system launched from the UNITED STATES having back up logistic and infrastructural support.
As we will be maintaining through remote control system from a least cost back up logistic and infrastructural support area so that cost of products and services will be much lower and competitive. This is one of the "Unique" service we can offer to market/consumer. Ultimate vision is to make this project as a multimillion dollar product providing cheapest and high quality products and services. As internet business based upon advertisement and online Ad becomes the key process of success of product and service based business. So country like Bangladesh, India, Vietnam and Brazil still lack sources to sell their products and services to the develop countries like USA, Canada, Europe etc. As the developing country looking for international buyer but waiting, waiting, waiting and finally frustrated for not getting buyer, If we can focus via advertisement/propaganda to those developed countries to help out to get the interested buyer through our matchmaking trade alert. At the same time we can let world buyers know the sources of the cheapest but quality product suppliers. Obviously it would be a money making generator. Because there are many small and large scale buyers don't know where they can find least cost but quality product/service. Same way many suppliers do not know where are their potential buyers.
We have that advantage to take this privilege to convince at least 25% of the manufacturers / suppliers to be a constant "premium member" of this sites. At the same time having client from around the World would be an extra bonus. Out sourcing (developing and marketing commercial software) is also our major mission.Basically this is a variety of product/service (such as matchmaking) selling and buying site. Our business is to bring the world manufacturers/exporters/suppliers in order to achieve their mutual benefit through well maintained data base. Buyers can find their suppliers and Sellers can find their buyers through this website data base easily.

Also we directly represent the potential manufacturers for execute their orders. As a matter of fact we will represent a large number of potential manufacturers, suppliers and customers from around the world with a very reasonable and competitive range of price with on demand process. Another ultimate goal is "BUYERXPO" will develop to sell their own products and services step by step. We will be like "Expo" nature website solution.User will use this website for posting their buying or selling requirements. It will find buyers/sellers for all products that you are interested including Apparel and Textiles and will take every effort to help buyers/sellers through finding their objectives.
Think!!! BUYERXPO will be the exclusive modern online buying/selling directory for products and services with digital storage facilities.
We assure that we will make these things easy. In context of textile quota free world and open trade policy are beginning of crisis for many of the Countries like Bangladesh will have to face harder competition with NAFTA (North American Free Trade Agreement) and China. In this critical moment we ventured this big risk and responsibilities to overcome the situation with the support of users of this online marketplace.

So we are here to serve and promote international business.